Eyelash Extensions
It's starts with mascara and then graduates to strip lashes. Remember those? How you'd spend what seemed like hours attempting to align them perfectly and then with the blink of an eye (literally) you've lost your lash?

It's important to reflect on the eyelashes of yesteryear to truly appreciate how innovation has enhanced the eyelash extensions experience of today.
Here at Amara Tree we work to help you gain head-turning capabilities with your lashes while answering all of your questions along the way!
We've helped women from across the region obtain gorgeous lashes with minimal effort.
It as a combination of innovation and ease that has propelled the phenomenon of modern day eyelash enhancements.
From eyelash extensions to lash lifts and tints, it is clear that over the years the options for women have dramatically expanded.
Regardless of what treatment option you choose, the first step is to speak to your licensed technician about the curl level you hope to achieve.
Read on to learn more about the benefits of lash extensions, what to expect before booking your appointment and we will also debunk some of the biggest lash extension misconceptions.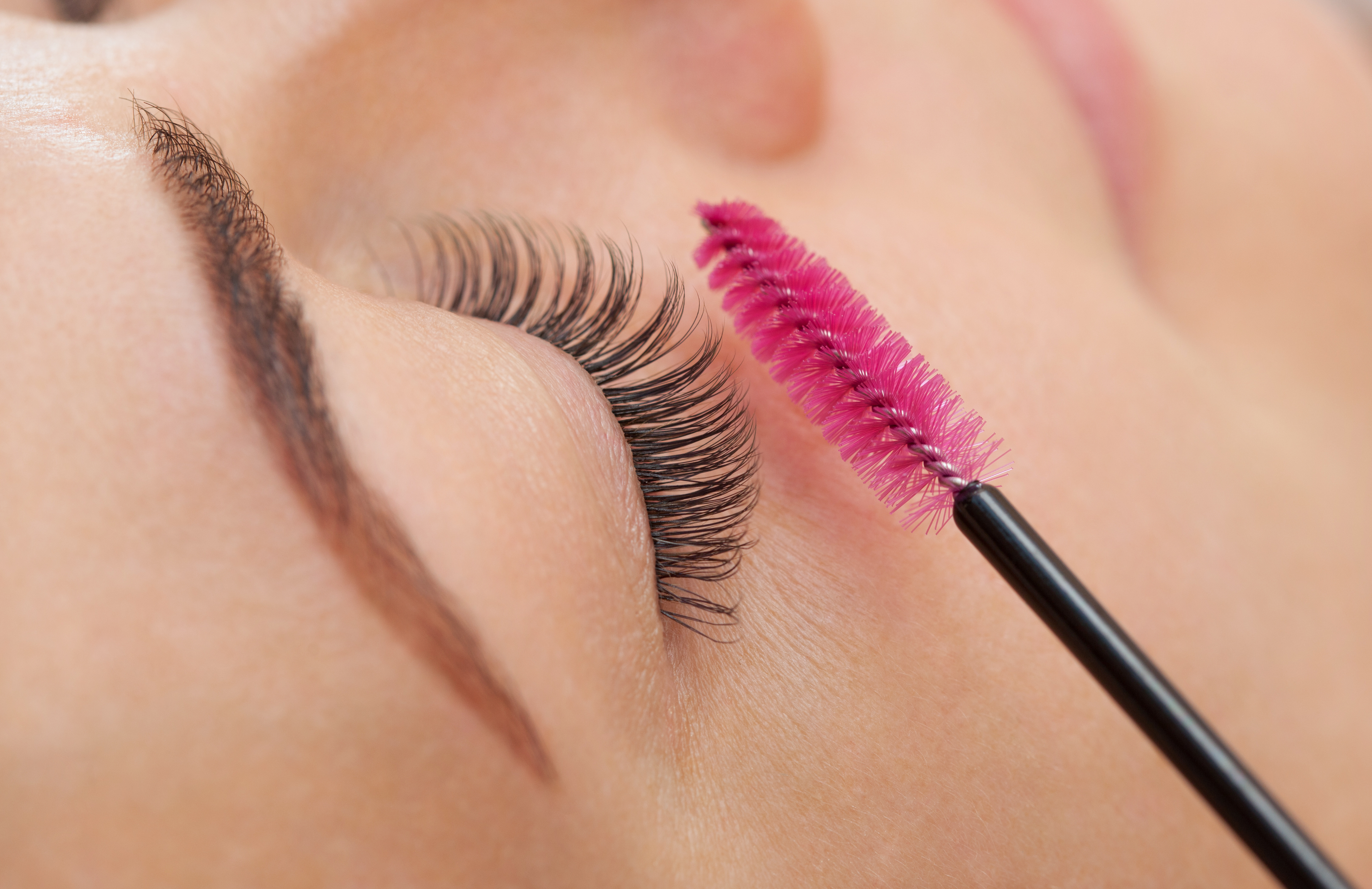 What are eyelash extensions?
An eyelash extension is a single hair that's shaped with a curl and applied individually one at a time directly to the natural eyelash itself. The delicate application is performed by a trained professional who applies each lash using a small amount of adhesive. Unlike strip lashes, with lash extensions there is no contact with the skin. When applied properly, eyelash extensions should feel weightless, natural, and protect the overall health of your natural lashes.
What are the benefits of lash extensions?
Do you find yourself looking at strangers eyelashes with envy? Perhaps you've heard that lash extensions are too much of a hassle, but lash extensions remain a lucrative service offered across the globe, allowing clients to achieve natural looking, yet insanely glamorous lashes.
Enhances your eyes
Not only do lash extensions give you volume and fullness every day, they can also make your eyes appear more youthful and alert. In fact after experiencing life with lash extensions, many clients expressed new found feelings of self-confidence!
Time Saver
Tired of your daily makeup routine that requires time, frustration, mascara, and eyelash curlers? Lash extensions give you long fluttery eyelashes taking away the need for a full eye makeup routine.
Ease
Another major benefit of eyelash extensions is that they are much more durable than strip lashes. When applied by a certified professional, your lash extensions will be lightweight, water resistant and won't slip.
Fill in the Gaps
Are you plagued with thin, straight or uneven lashes? That's because the structure of most of our natural eyelashes tends to be a bit shorter on the sides and slightly longer in the areas close to the centre of the eyelid. Individual lash extension are an excellent way to fill in and give a thicker appearance to your natural lashes. With a wide selection when it comes to the length, feel, and curl pattern of your lash extensions, your technician can help you achieve the look you are going for.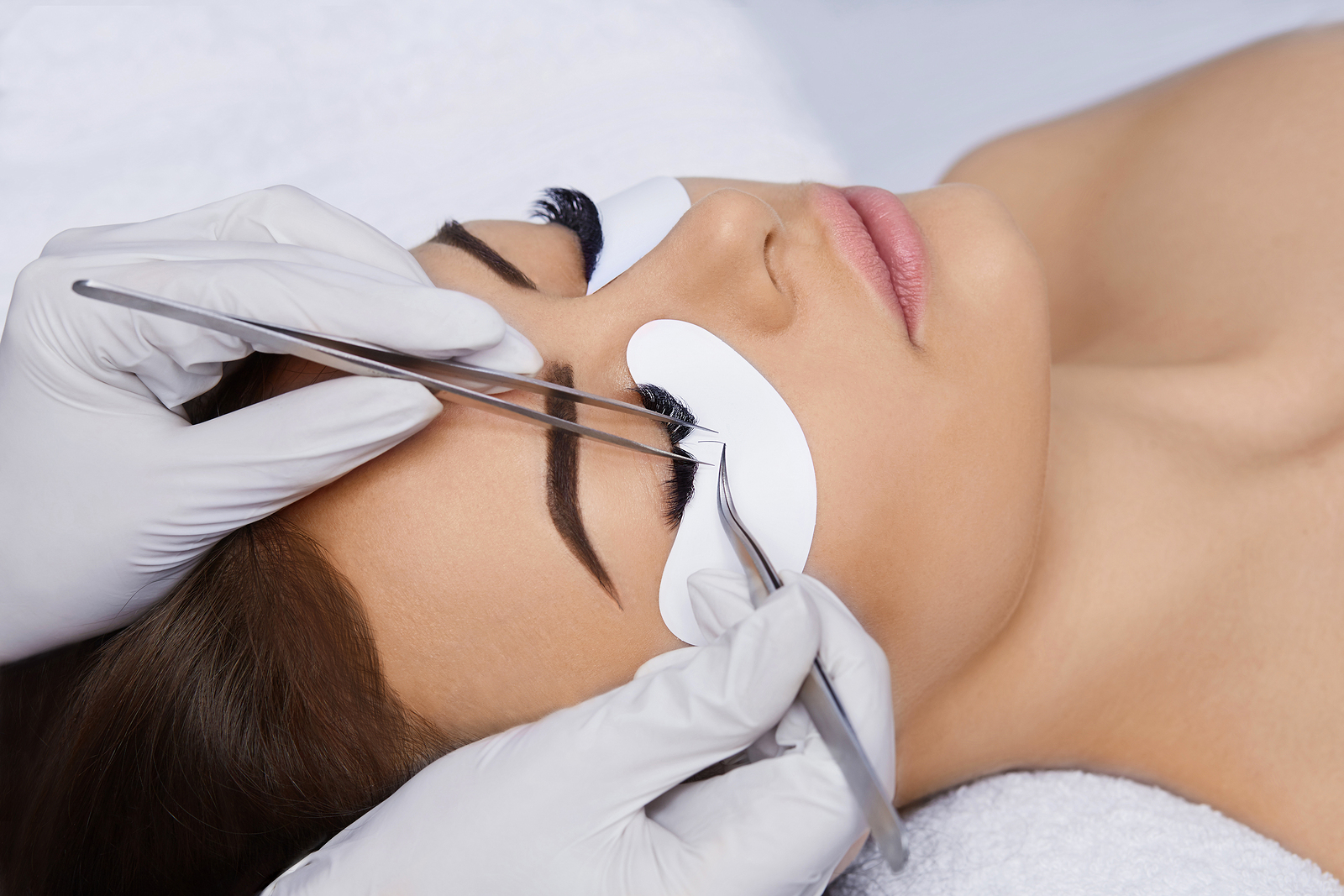 Lash Extensions vs Lash Lifts vs Lash Tinting
Lash lifts, lash tints and lash extensions are highly sought beauty treatments. If you are seeking to enhance the look of your natural lashes we'll explain the differences and benefits of each treatment.
Lash Extensions
Eyelash extensions enhance the fullness, length, and curl of your natural lashes by attaching extensions to each of your individual natural lashes with semi-permanent glue.
Lash Lifts
A lash lift is a procedure known to and quickly awaken droopy eyes. Eyelash extensions can last up to four weeks and require monthly appointments to maintain the full appearance and the overall health of your natural lashes.
While the modern day eyelash lift is sometimes referred to as an eyelash perm, unlike eyelash perms of the past that used harsh chemicals (including formaldehyde), the modern lash lift uses a softening solution to uplift and curl your lashes from the base, making them stand out and look longer.
Lash Tinting
Also performed by a certified professional, lash tinting involves applying dye to your lashes. This gives your eyes a larger appearance, leaving your with a more full, giving your entire face a youthful look. The entire process takes around 30 minutes or less.
What are lash extensions made of?
Once you start down the path of exploring eyelash extensions, one of the first things you will learn is that there a vast variety of lash extension types and lengths which can be customized and adjusted to achieve the look you desire. Although any of the extensions will give you enviable eyes, there are some essential differences we've outlined below.
The most popular types of lashes are synthetic, silk, and mink. The primary differences between the three different types of lash extensions comes down to two major components: the firmness and the softness of the material from which the lash extensions are made.
Synthetic
Synthetic lashes are known to be the sturdiest extensions in the game. Made from either silk or acrylic material, when applied these thick, curly lashes give off a dramatic appearance. quite thickly, more dramatic.
While they come in a wide variety of thicknesses and curls, and can be applied to look very natural, these are most popular with ladies wanting a more dramatic and made-up look. They hold their curl extremely well due to their firmness.
Synthetic lashes are more durable and are heavier in weight than its counterparts. For clients with thick natural lashes looking to make a bold statement, synthetic lashes are a great choice. However, if you are looking for more natural looking lashes, try silk or mink lashes instead.
Silk
Extremely popular with brides across the UK, silk lash extensions offer a softer, lighter, more flexible experience than synthetic lashes.
Silk lashes can look extremely natural or be glammed up for an evening on the town. Silk lashes are also porous, meaning they will adhere slightly longer as well.
When it comes to the variety and definition of curls and lengths, silk lash extensions are long, full and fierce.
Mink
Crafted from fur brushed off live animals, international superstars including Beyonce and Kim Kardashian have contributed to the popularity of these extremely light lashes. When preparing for an appointment to have mink lash extensions installed, be sure to block off up to two and a half hours. Mink lashes take a slightly longer timeframe to apply because the lashes are extremely fine.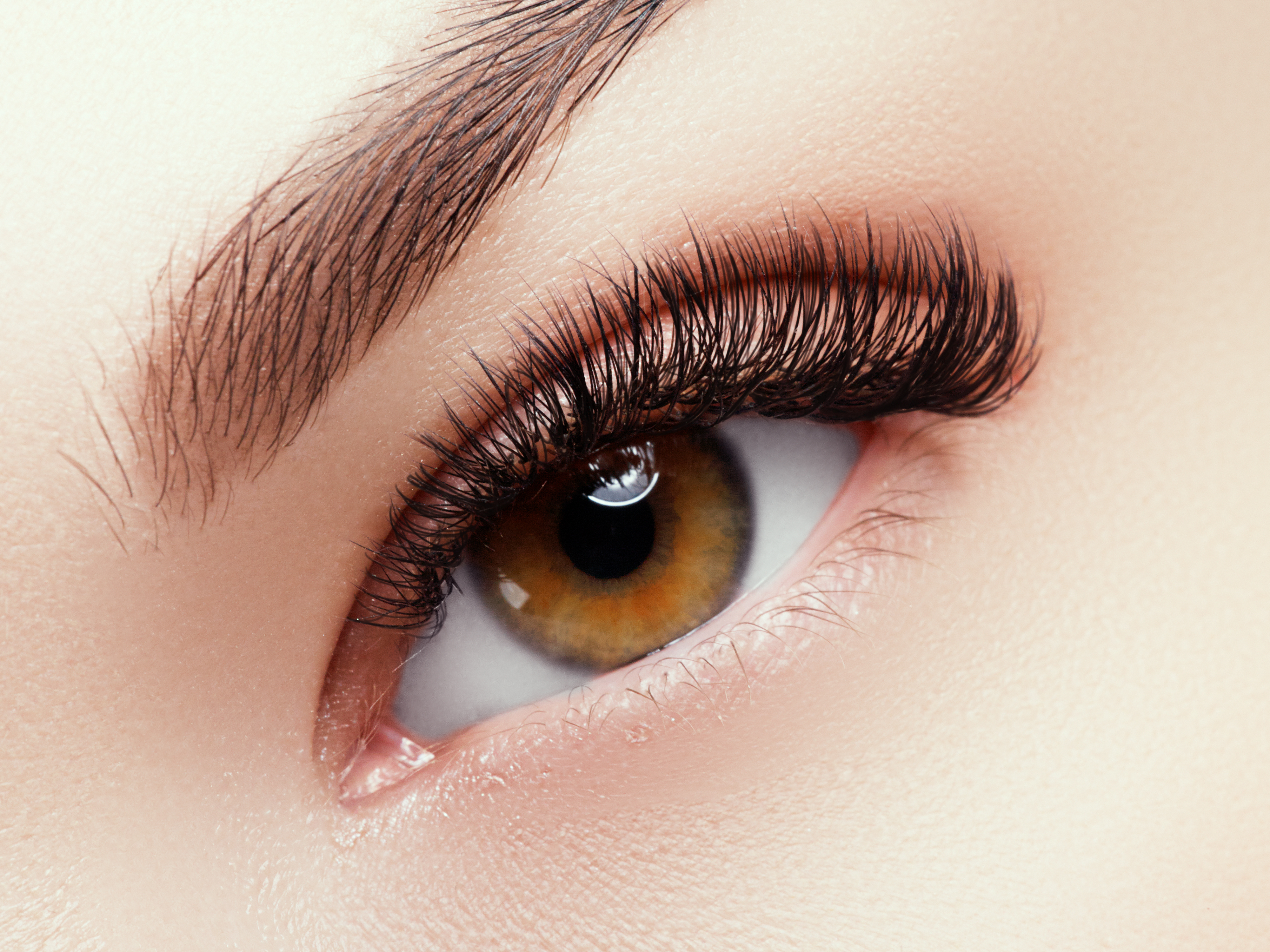 Do lash extensions damage your eyelashes?
There is a slew of misinformation on the Internet about lash extensions, however quite possibly the biggest myth is that lash extensions will ruin your natural lashes. This is simply untrue and an example of why proper training is required to apply lash extensions.
If lash extensions are applied correctly by a trained professional, your natural lashes will remain healthy through both the lash application process, touch ups and removal.
As with any beauty procedure, be sure to do your research and check the credentials of the spa and technician prior to scheduling your appointment.
My lashes are super straight, can I get lash extensions?
Dealing with flat, droopy or extremely straight eyelashes? There are special straight extensions made just for you. Dubbed the J curl, this style of lash extension is suitable for anyone with lashes that grow pointing downward or lack curl definition.
How long does it take to apply lash extensions?
When you arrive to have your lash extensions applied, please plan to arrive with your makeup completely removed.
If you are planning on a full set up lashes, you should plan to allocate at least two hours. For filler lashes the application should take less than an hour and a half.
Are lash extensions itchy?
If you lash extensions are properly installed you'll forget you're wearing them within days of the application..That's because unlike strip lashes, individual lashes are practically weightless. If you experience itching or redness contact your technician immediately.
How long do lash extensions last?
Each individual eyelash is programmed to its own growth schedule and is programmed to reach a certain length (0.95 cm on average), fall out, and then grow again.
As individual lash extensions are attached one at a time to your eyelashes, you can expect to lose a few lash extensions along the way, as they fall out with the natural growth cycle.
What type of training does my eyelash extension technician received?
Individual eyelash extensions are one of the most popular treatments in the beauty industry, and
technicians are trained to perform the treatment are instructed on exactly how to apply each lash to work with and enhance as well as protect your natural lashes. Optimal results give your eyelashes a longer, curlier and thicker appearance.
Can I wear mascara with my eyelash extensions?
You can wear non-waterproof mascara with your eyelash but you'll hardly ever need to. That is the beauty of this treatment, all the glory of having long, gorgeous eyelashes with only a fraction of the day to day prep.
Are lash extensions waterproof?
The first 48-hours with your lash extensions are the most restrictive.
You see, water has a weakening effect on the adhesive used to apply your lashes. It takes two full days for the adhesive to set. During this time frame please avoid steam rooms, showers, saunas or any direct contact with moisture.
Are lash extensions comfortable?
If you've ever worn strip lashes that you apply yourself, you've notice that heavy feeling like your lashes are being weighed down. With individual lash extensions, you will notice you are wearing them but within in a matter of hours or days the sensation goes away and depending on what type of lash you select. If you are in search of a more weightless feel, you'd likely feel much more comfortable in silk or mink lashes as opposed to those constructed from synthetic materials.
Another factor to consider with your lash extension is to keep them detangled. After the lash extension application, request that your technician provide you with "spoolie." This special comb is designed to prevent your lashes from getting tangled or knotting up which can cause discomfort.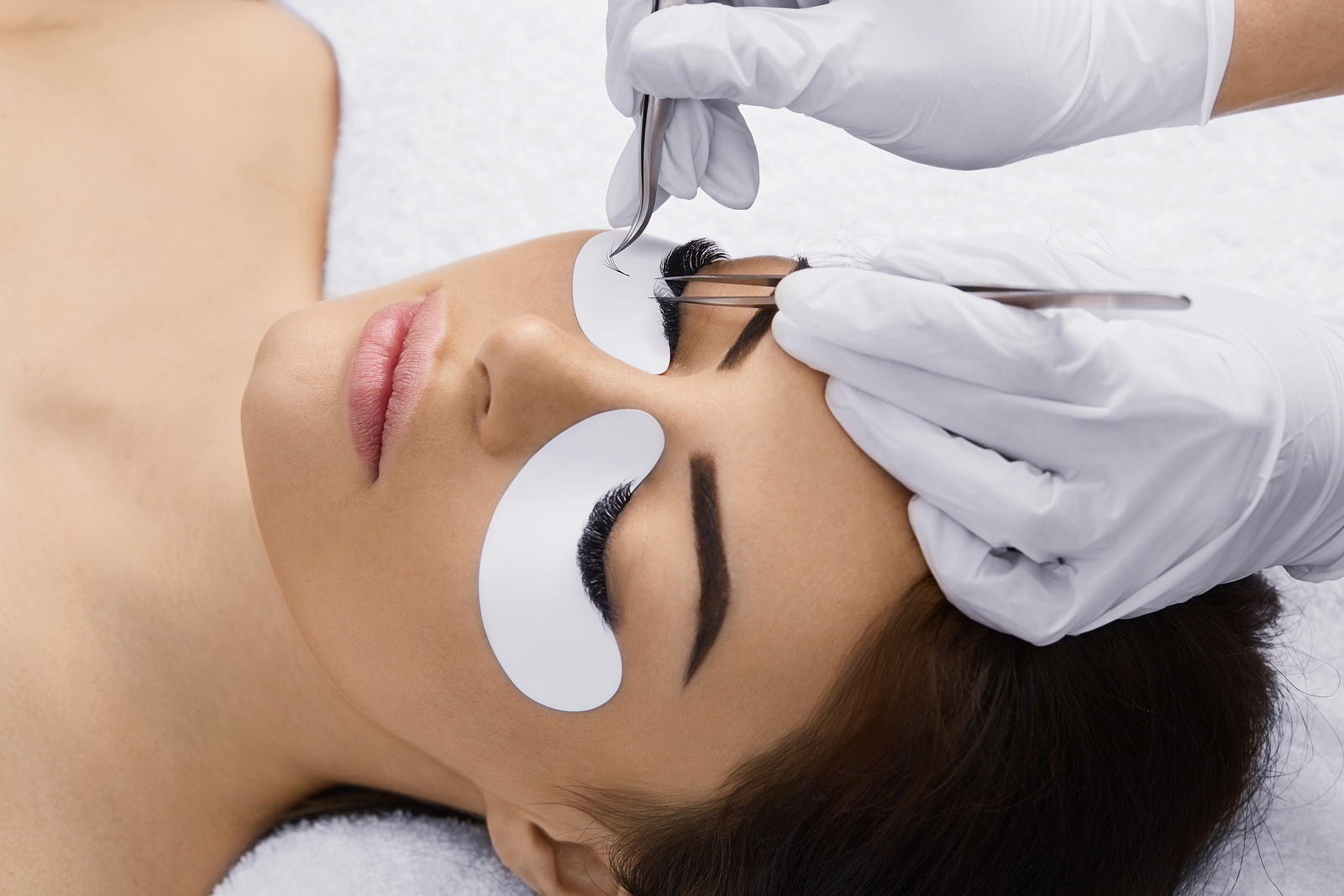 Which products should I avoid using with my eyelash extensions?
In addition to avoiding waterproof mascara, it is important to steer clear of oil-based facial cleansers, creams, and makeup removers. From greasy eye pencils and concealers as they will breakdown the eyelash glue. Also avoid applying heavy eyeliner as removing it tugs at the lashes, resulting in more fallout. Use a cotton swab dipped in makeup remover to take off makeup at your lash line.
What to do before your lash extension appointment
Because of the sensitive nature of the lashes and the surrounding area, finding someone who is certified to apply the lashes is definitely a must. Professionals use professional products and have been properly trained to apply the lashes without damaging your natural lashes or more importantly, your eyes.
Just like you would with a hairstylist, research who you want to go to and how long they have been working as a technician. Look at before-and-after photos, read reviews and always make sure they are licensed and lash-certified.
Summary
Women make the decision to get eyelash extensions for a variety of reasons, but one thing is certain: when performed by a licensed professional, lash extensions are a safe way to dramatically enhance your natural lashes.
Whether your eyelashes are naturally straight and flat or if you are noticing your once thick and full lashes have begun to thin with age, lash extensions can serve as an excellent way to enhance your natural lashes, awaken your eyes, speed up your morning beauty routine and they require minimal monthly maintenance.
As with any major beauty decision, make sure to do your research! Before you trust your eyes in the hands of a technician, be sure to do your research to find out exactly what qualifications, training and experience they have.
-------------------------